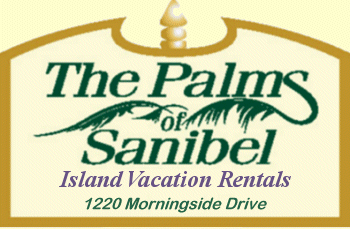 Sanibel Island, Florida 33957
About The Palms of Sanibel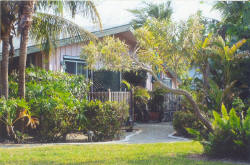 We are located on an acre and a half of lush tropical property in the heart of Old Town Sanibel within walking distance of the historic lighthouse on the Southeast end of the island. Our location is ideal for relaxing quiet stays. We have four beautifully decorated cottages, each with its own warmth and character. With private baths, eat-in kitchens, screened-in porches, TVs, VCRs, phones, and air-conditioning.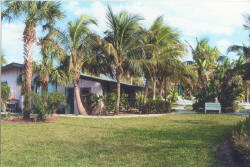 There is a large pool, perfect for cooling off from our warm Florida sun. We also have a spectacular Gumbo Limbo tree with a huge octagon deck under it providing you with the perfect spot to sit and relax or read a book. Just steps from San Carlos Bay and the Gulf of Mexico the Palms offers you everything you need for that long awaited getaway.
Upon arrival you will soon feel the warmth and charm of our island oasis that my family and I have worked hard to create. Your stay here with us is a memory we won't let you forget. Be ready to explore our beautiful island and all it has to offer.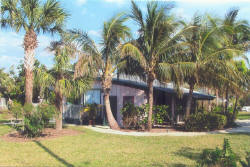 Each cottage comes with its own bicycles which are the best means of transportation so that you can truly enjoy the sights. Or if the beach is calling you to try and find that exotic shell you've been looking for, chairs and fresh towels are here for your convenience. So please accept our warmest greetings, enjoy all that the island has to offer and if there is anything that our family can do to make your stay with us even more special, please don't hesitate to ask. We think that by choosing the Palms for your next visit to Sanibel you will see it's a perfect place to relax and unwind.
Home | Exterior | Rates | Location | Interiors | Local Links | Guest Book
The Palms of Sanibel
Hosts: Don & Gloria - John & Laurie
1220 Morningside Drive
Sanibel FL 33957
(239) 395-1775 (Voice)
(239) 395-3379 (FAX)
E-Mail: Palms3951775@aol.com