FORTRESS SELECT SERVICES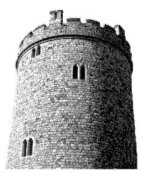 BULLETPROOF ASSET PROTECTION

"If you own anything you've got a bull's eye on your chest.  You don't want to own anything; you just need to control it."

Malcolm Doney, Fortress Select Services

Fortress Select Services works with the leading Asset Protection Specialists in the Country to make its clients 100% lawsuit and creditor proof.
<![if !supportLists]> ·<![endif]>
What we do is legal, it works and it's not immoral.

Our clients discover the secrets learned by Bill Reed, who is a former successful collections lawyer.  All our client's assets remain under their control, but cannot be seized to satisfy a judgment in a lawsuit!<![if !supportLists]>
·<![endif]><![if !supportLists]><![endif]>
Learn how to do what the movie stars and the ultra rich have always done to shelter their assets against lawsuits.
<![if !supportLists]> ·<![endif]><![if !supportLists]><![endif]>
Judges, routinely pierce the Corporate veil, leaving the owners of closely held Corporations personally liable for debts or judgments against the Corporation.
<![if !supportLists]> ·<![endif]><![if !supportLists]><![endif]>
We ensure your personal assets are never at risk because of the failure of your business, or as a consequence of the Corporation losing a lawsuit.<![if !supportLists]>
<![endif]><![if !supportLists]> ·<![endif]><![if !supportLists]><![endif]>
Our bulletproof asset protection does not utilize expensive, complicated and ineffective Offshore Trusts.  What we do is inexpensive, can be set up speedily and is 100% effective.<![if !supportLists]>
<![endif]><![if !supportLists]> ·<![endif]><![if !supportLists]><![endif]>
It is so effective that almost all potential lawsuits are abandoned after the attorney's first interview with his client.  Once your assets are inside our fortress, attorneys will not act for their clients on a contingency basis They get 30-40% of what they can collect if they can see the defendant's assets, but if they can't see the assets they ask the client for large up-front retainers.<![if !supportLists]>
<![endif]><![if !supportLists]> ·<![endif]><![if !supportLists]><![endif]>
Doctors, other Professionals and Business People no longer need the expense of multi million dollar malpractice or liability insurance<![if !supportLists]>
<![endif]><![if !supportLists]> ·<![endif]><![if !supportLists]><![endif]>
Please read this introduction to the subject of Bulletproof Asset Protection and then call Malcolm Doney, Fortress Select Services.  Phone 239 590 9660, Cell 239 850 6239, or email malcolm@fortressselect.com.

Protect Your Assets!

Learn a former collection attorney's secrets for hiding and protecting your assets!

As a former collection attorney William S. Reed J.D. sued over 1,000 people a month!

He knows every trick in the book to hide and protect assets.  Now, for the first time ever, he reveals all of his strategies to help make you 'bulletproof' from lawsuits, judgments and creditors – secrets used by a few super-rich people that he could never collect from.

You can learn how to become 100% lawsuit and creditor–proof!

One meeting with your local asset protection consultant, personally trained by formercollection attorney, Bill Reed, is all you need to discover how much of your assets are at risk from collection attorneys, creditors and government agencies.  Your consultant will provide you a free, no obligation Risk Analysis Survey and a copy of Bill's new book, 'Bulletproof Asset Protection," that reveals why you should protect everything you own from lawsuits, creditors, the IRS, bankruptcy, divorce, catastrophic illness, or any other financial disaster that can wipe you out overnight

Never Again Worry About Losing Your Life's Work!

Your local Consultant from Fortress Select Services, was trained by and works very closely with Bill Reed on the legal (but little known) ways to protect your home, automobile, investments, savings and even your business, from lawyers, tax collectors, creditors, ex-spouses and all the other predators ready to grab your wealth. 

In simple, easy to understand language, your consultant will share real-life examples and stories from Bill Reed's 15 years as a prominent but ruthless collection attorney.  He went after everybody.  It didn't matter how much they spent on expensive lawyers and CPA's to try and hide their assets; he used every trick in the book to find and seize them.

But every now and then, Bill would come up against a person who was bulletproof.  They lived well, but as far as Bill could see, they didn't own anything.  And Bill looked.  He had the best asset investigators in the business working on those cases and they'd still come up empty.

After a revealing lunch with a federal judge (the shocking secrets he learned that day will be revealed during your financial consultation) Bill decided to sell his law practice and concentrate on asset protection and financial privacy.  Since then he's found it more fulfilling to teach hard-working people, dozens of perfectly legal ways to shelter their assets, just like the super rich, movie stars and millionaires do everyday.  With our help you can enjoy total financial privacy and peace of mind.

We're in a Litigation Explosion!

Nine out of ten lawsuits in the world are filed in the United States.  A new lawsuit is filed every 30 seconds.  If you own a business or practice a profession, you have one chance in three of being named a defendant in a lawsuit this year!

Although America has just five percent of the world's population, it has more than 80 percent of the world's lawyers.  And it's getting worse.   According to the American Bar Association, there are close to 700,000 practicing lawyers in America and there are currently more than 130,000 students attending law school.  When they graduate, the only way some of them will ever make money is to sue people; even people who don't deserve it.  Maybe even you.

Because many of these lawyers work on a contingency fee basis, which is illegal in almost every other country in the world, their clients don't have to invest a dime.  And since lawyers receive one-third, (or more) of the amount received when they win or settle a lawsuit, they are more than happy to initiate a frivolous suit, in fact, according to the U. S. Chamber of Commerce, more than $152 billion was paid just to settle frivolous lawsuits last year alone. 

In such a litigious society, if you own anything worth having, one of these lawyers will find a way to come after you.  You owe it to yourself and your family to at least consider protecting your assets the way former collection attorney and best-selling author Bill Reed teaches people to do every day.  It's the single best affordable asset protection and financial privacy strategy in existence – one hundred times better than a trust and at a fraction of the cost.

Medical Malpractice

Doctors have an ever increasing problem.  If you practice medicine you are a prime target for predatory lawyers and their clients.  Despite political moves to put a cap on 'pain and suffering lawsuits', leading Senators have said they could not vote for a Bill that placed any cap on awards in lawsuits.  It is up to each individual Doctor to do what is necessary to protect their assets for the benefit of their families and themselves.

In Florida malpractice insurance premiums continue to escalate by three times the national average and the number of companies underwriting those risks has fallen from 66, in 1999, to 4.  Every day we hear of Doctor's who are forced to find a new insurer.  Inevitably that means a further hike in premiums.  Our Asset Protection Expertise can reduce or eliminate your malpractice premiums and protect your assets, even if you are sued for something unrelated to your profession, perhaps a motoring accident, an injury or death in your home, other real estate, your boat, or swimming pool!

We will show you how to:
Shelter your home, auto, savings and everything you own from creditors

Avoid bankruptcy and still keep all the wealth you've accumulated.

Block the IRS from levying your wages or seizing your property

Stop creditors from finding your assets and most precious heirlooms.

Turn your business into an impregnable creditor-proof fortress.

Stop foreclosure or repossessions without filing bankruptcy.

Hide your money in offshore havens safely and legally.

Shield your wealth from nursing home and catastrophic illness costs.

Design an estate plan your creditors can't touch.

Cancel costly liability insurance and avoid nasty lawsuits.

Negotiate pennies-on-the-dollar settlements, even if you're rich.

Protect yourself from business debts – even personal guarantees and taxes.

Dispose of cash so it's positively untraceable, yet immediately available.<![if !supportLists]><![endif]>

Divorce-proof your assets in the event of an untimely separation.<![if !supportLists]><![endif]>

Safeguard your assets even after you are sued.<![if !supportLists]><![endif]>

Gain total financial privacy and stop people from stealing your personal information.<![if !supportLists]><![endif]>

Transfer your wealth to the safest places in the world intelligently<![if !supportLists]><![endif]>

....and take advantage of more than 190 secrets guaranteed to give you and the people you love lifelong financial security!
You'll Receive A Free Book from Your Consultant   

Bill Reed feels that anyone smart enough to at least consider the benefits of asset protection and financial privacy  deserves to be encouraged.  For this reason, anyone accepting our offer for a free no obligation consultation will receive Bill's best-selling hardcover book, "Bulletproof Asset Protection," a $30 value.
"Nine out of ten lawsuits in the world are filed in the United States.  As a lawyer, I have seen innocent people lose everything as a result of a frivolous lawsuit.  Many lawyers and financial planners are quick to recommend expensive, complicated trusts and partnerships as asset protection devices.  "Bulletproof Asset Protection" is the first book to describe in easy-to-read terms how anyone can protect their assets with the use of affordable Nevada and offshore corporations.  As a corporate lawyer, I can say with certainty that there has never been a better book to explain the use of corporations for asset protection." Dirk  A. Ravenholt, Esq.
We'll show you what your lawyer or CPA may not know!
Protect your assets now!
Take control of your financial privacy!
Call G. Malcolm Doney of Fortress Select Services today!
(239) 590 9660 cell (239) 850 6239 email malcolm@fortressselect.com
Nineteen of the many secrets you will learn
How to open a bank or brokerage account without providing your Social Security Number.

Everything Bill Reed has discovered over the years to completely hide your assets from creditors, lawyers, and government agencies.

Why it may not be necessary to go offshore to "bulletproof" your cash.

The four magic words to always use in a deposition-words that would have saved Bill Clinton from impeachment.How owning a car in your name could very well be the worst financial decision of your lifetime.

How to control assets without revealing you name, Social Security number, or ownership interest.

How to create a "friendly lien" on your home or other real estate, protecting them from any court judgment, collection lawyer, or government agency.

How easy it is to transfer funds, both in and out of the country, without ever revealing your identity.

Why smart asset protection keeps O. J. Simpson living the life of luxury, even though he has a $34 million judgment against him.

Which offshore havens offer complete money management services with online access and top interest on money market funds-all fully insured!

How to handle Schedule B of your tax return with regard to disclosing offshore accounts.

Discover how a person with no income and no credit rating can borrow hundreds of thousands of dollars from banks by understanding the difference between "front door" and 'back door" borrowing.

How to legally establish and use a second identity.

Why trusts and family partnerships are absolutely worthless for asset protection.

What are the top 10 offshore havens in the world and which offer the best secrecy, services, political stability and safety.

Where and how you can wire money from your offshore account back to the United States in total secrecy and in total compliance with the law.

Why you should do the opposite of what your lawyer may tell you to do if you're ever sued.

How to buy real estate with absolutely no income verification, financial statement, credit rating or assets-with total privacy.

Why bankruptcy might be a disastrous decision if you're ever up against ruthless creditors.
Arrange Your Free Consultation Today!
This special session will tell you everything you need to know about protecting your assets and the future of your family without risk or obligation.  Schedule your personal consultation today! Secure your assets! You could lose everything if you don't!
Contact G. Malcolm Doney at Fortress Select Services today!
(239) 590 9660   Cell (239) 850 6239
email malcolm@fortressselect.com