Welcome to our Internet site. It's October and Cape Harbour is looking good! The developer had added a fountain (left) to the pond in Cape Harbour Circle.

The Club House and Pool have been finished and we held our 3rd Annual Block Party there. Close to 100 attended.
If you are not already a member of the Civic association Call Tony Commesso (941) 541-9595 Tony is our Membership Chairman. The Block party is worth the membership if nothing more. Stay current with your development and contribute your guidance, join the Association. In addition to this Web Site we distribute our Anchor Line newsletter quarterly.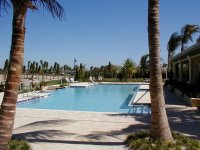 Club House Pool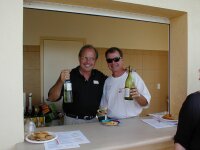 Block Party wine tasting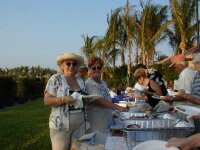 Block Party volunteers at Work

For a weather report from further South check the bottom of our page 2.