Have you experienced a head gasket malfunction? This problem may be a world-wide automobile consumer complaint, so any information you can provide would be most helpful and greatly appreciated. To communicate your ideas and/or advice please fill out a form on this website by selecting the language of your choice from the menu on the left or at the bottom of this page. Thank you for your help!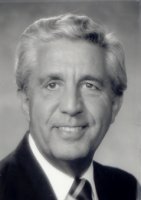 My name is Joe Reagan (no, not related to that Reagan). I have experienced a situation with a local Daimler Chrysler automotive dealership involving a blown head gasket which, upon some further study on the Internet, has apparently been experienced by many buyers and leasers of new cars of various manufacture. This problem arose just after the warranty period expired, but since I'm convinced it is due to a defect in the design of the head gasket, I believe it should be covered by the manufacturers. It is for this reason that I am making this automobile consumer complaint.
After much negotiation with the local dealership (including third-party mediation) and nothing to show for this good-faith effort, I have decided to develop the material necessary to initiate a class-action suit against the offending manufacturers.
I am not some vindictive "whacko" trying to abuse an already over-utilized litigation system with meaningless law suits. I am a responsible automotive owner with more than my share of driving miles over the years in respected positions of employment. It is important to note that I have
50 years of driving and covered 5 1/2 million miles
a CDL Class C License
never, ever experienced an automotive problem of this magnitude.
Please read my bio for further information

I am using the Internet to determine the extent of the problem and to collect electronic "signatures" of people who would be willing to raise their hands in a vote to initiate legal action against the offending parties ion this automobile consumer complaint.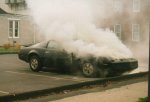 Expensive, inconvenient and possibly dangerous
To that end, I am asking that you complete a very brief form so that we can analyze the interest of the auto-owning/leasing community in proceeding in this matter. To qualify, your situation should include the following:
Blown Head Gasket
Dissatisfaction with Dealer Response
Auto Model Year 2000-2004
Additionally, if you were involved with the actual manufacture of automotive head gaskets and aware of the cause and problem and are able provide us with additional information your help would be greatly appreciated. Just use one of the forms in one of the four languages to contact us.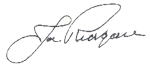 ---
Joseph Reagan
8595 Charter Club Circle, Suite #8
Fort Myers FL 33919
239-481-2057
Email: kanebroker@hotmail.com
Home | About Joe | English Form | German Form | Spanish Form | French Form
Websites by
Lade's Internet Service, Inc.